At La Chef Levi, our graduates are the most important ambassadors of our work. Since 1989, they have been earning their place in the best kitchens in the world with their value and effort. For us, they are undoubtedly "Stories that inspire".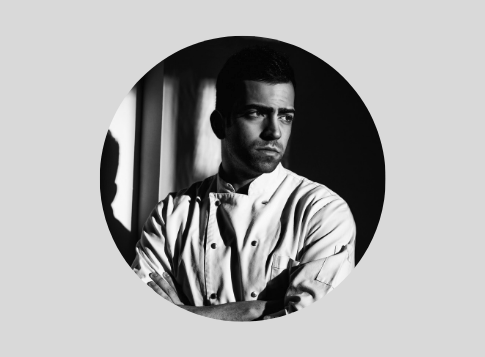 Markos Konstantinidis
"Without passion, pastry alone is an art lacking creativity! I attended La Chef Levi's School where I learned a lot. Competitions, discipline in the kitchen and lots of techniques. That's where I got my first sweet "slaps". But the most important things were healthy competition, discipline and the concept of cooperation. These are the basic ingredients that create a solid basis for any good pastry chef."
Konstantinidis Patisseries
Elpida Christina Morfouli
"La Chef Levi's school has been and still is the only reason I've accomplished a lot so far. But, above all else, Mrs.Virginia Anastasiadou, who was a great mentor to me. I followed to the letter whatever she told me and I owe her my professional career."
Kitchen Coordinator at Hilton Waldorf,
HR Manager for Carbon Restaurants, London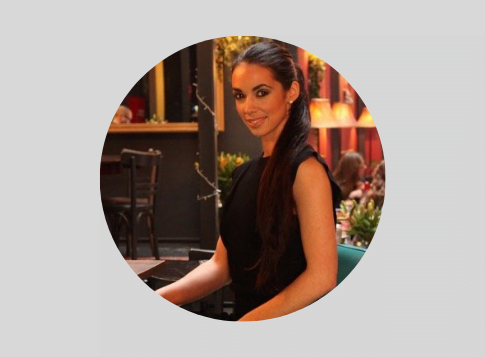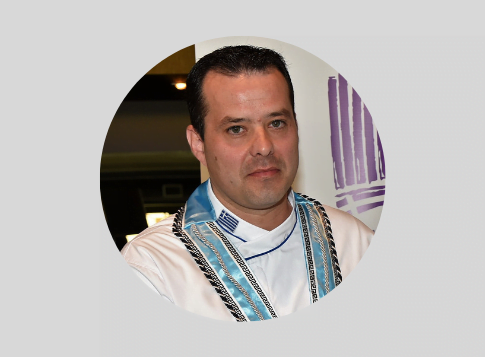 Kostas Anastasiou
"As a graduate of La Chef Levi School in 1996, that's where I gained knowledge, professionalism, consistency and organizational skills in the field of Culinary Art, "essential supplies" that contributed to my personal evolution so as to hold today the post of Executive Chef in the large hotel complex, Porto Bello Beach of the Atlantica Group in Kos Island. Thank you very much."
Executive Chef Porto Bello Beach ,
Member of Chef's Club Greece
Giannis Kyriotis
"15 years after my graduation from La Chef Levi School and having acquired the title of Executive Chef, I feel lucky to have studied at this school but also for the teachers for all that taught me and prepared me not only as a cook but also as a right man in society."
Executive Chef, Blue Dream Palace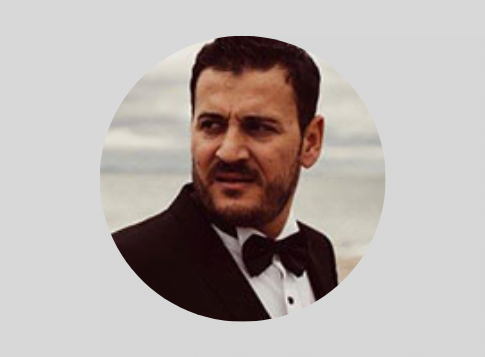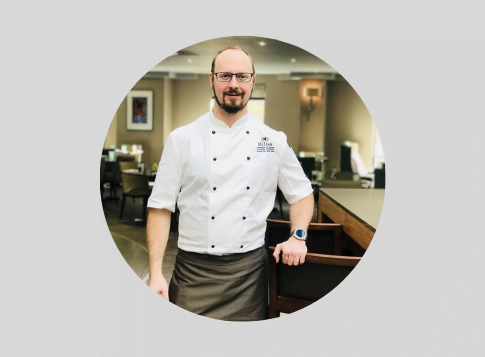 Stavros Kanakidis
It feels good to know what you love to do in your life and even better to find a place to give you the necessary means and knowledge in order to evolve professionally. I can't think of a better option for someone who wants to learn more about the wonderful world of cooking.
Executive Head Chef Hilton Cambridge City Centre
Sotiropoulou Christina
"Attending La Chef Levi School, opened up new avenues for my professional career and helped me find out talents that I didn't even know they existed. Needless to say that my mentor, Mrs. Virginia Anastasiadou, contributed a great deal with her knowledge, patience and perseverance that made me love Confectionery. I would strongly encourage anyone with a passion for Cooking, Pastry and Bakery to get certified knowledge by attending the School."
Pâtissier Sentido Elounda Blu Hotel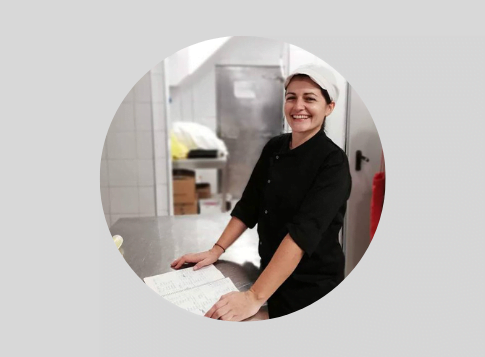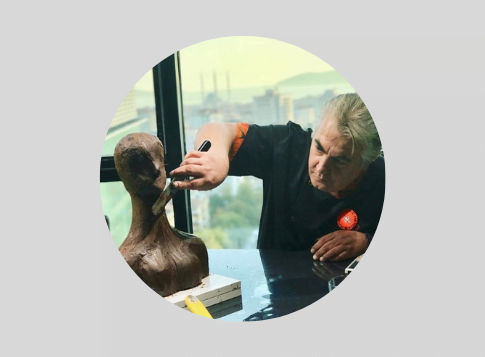 Suleiman Halil
"I studied Pastry Chef at La Chef Levi's School 15 years ago. The specialized curriculum of the School helped me decisively in my professional career as I now own two confectioneries in Xanthi and Komotini. I'm happy for the close contact and help offered to the graduates. I admire the work of the School as my daughter now studies Pastry where I took my first steps!"
Pastry Chef, Pastry Shop in Xanthi & Komotini
Stefanos Stefanou
"La Chef Levi has been a cornerstone between learning and family for me. The exclusive devotion of the school and its people to culinary art conveys a sense of safety and focus on the most basic element; cooking, that they master and love. Based on the excellent knowledge, its proper transfer and the family atmosphere schoolwide, I highly recommend it as a Trojan horse in a version of Troy packed with culinary surprises"
Chef, Plateia Theatrou & Thermaikos Garden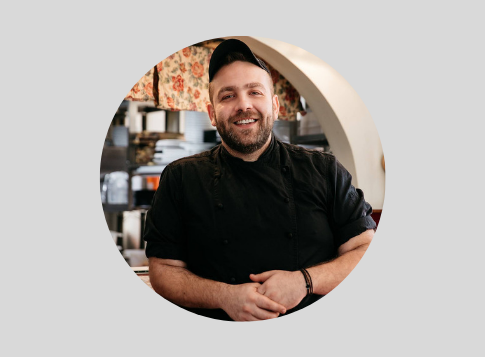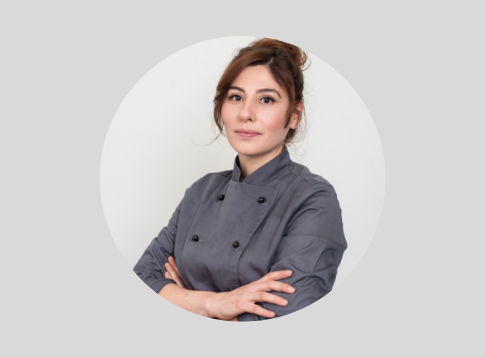 Niki Makropoulou
"One of the most crucial decisions after graduating from high school is that of choosing a School that combines expertise, communicability and friendly atmosphere. I'm glad I went this way 15 years ago… The School has provided a strong ground to be able to build up a business where people support & love. The know-how, the correct perception of detail and personal inspiration are some of the elements I gained from the sector of Confectionery and Bakery Art in La chef Levi.
The expertise, the correct perception of detail and personal inspiration are some of the elements I gained as a student of my teacher Virginia Anastasiadou."
Pastry Chef, Niki's Cakes
George Zannakis
"People who took me by the hand, hugged me, looked me straight in the eyes, smiled at me, advised me, trusted me, supported and helped me to overcome any obstacles. Just like a family does, the School backed me up in my career and life as a second family".
Chef & Owner, Restaurant "Iliopetra"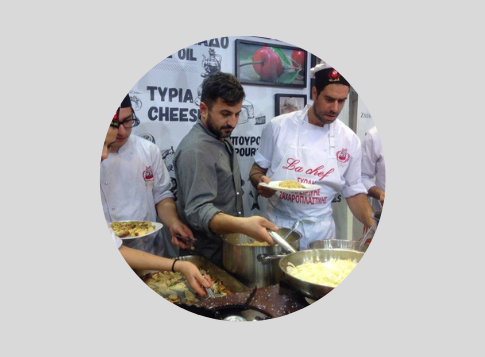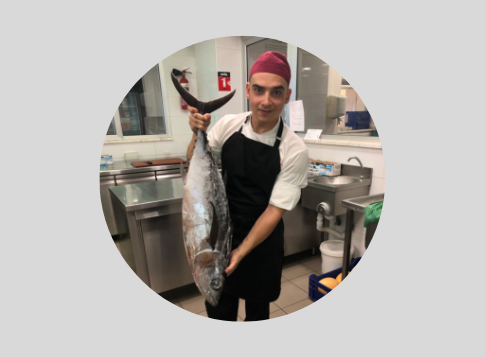 Vasilis Oumpalis
"With the love that this school shows towards our profession, it is undoubtedly a very good choice for any young person who wants to engage in cooking and pastry. Personally, it helped me a lot to evolve and enabled me to take my first steps as a professional cook so quickly".
First Cook at Atlantica Sancta Napa, Cyprus.
2019 Graduate

Chatzigiannis Georgios
Through my studies at La Chef Levi, the passion and love I've always had for cooking, was "translated into" my dream job. There, you will find people with dedication and care that will help you from day one and never stop motivating you. They will be part of the most important persons in your life because they see what you can become. All the best!
The Aficionados – Restaurant, Thessaloniki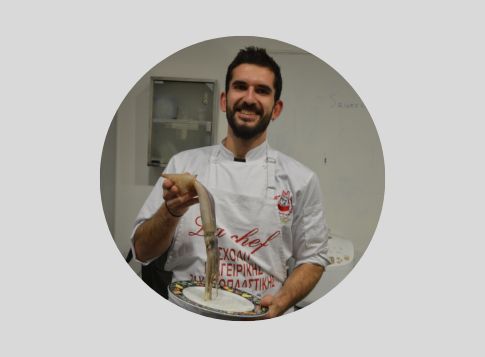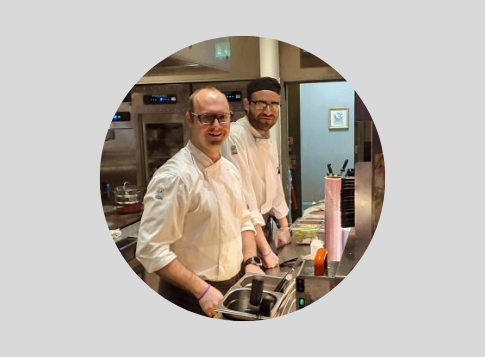 Manolis Sachpatzidis
"Professionals counting years of previous experience in their respective fields and a curriculum which is carefully tailored in order to provide a solid foundation, so when you find yourself in the arena called labor market, you can stand firmly on your own feet. I just want to say that if you feel ready to join the unbelievable world of gastronomy, La Chef Levi is always ready to embrace you and help you get where you really deserve."
Professional Cook at Hyatt Regency London-The Churchill
Othon Terzoglou
"Upon completion of my studies at La Chef Levi, I decided to continue the tradition in our family business (3rd generation) and this decision to attend La Chef Levi school was the wisest choice of my career path so far. People who teach there have beautiful heart and mind and they guide you through the art of pastry in order to release the talent hidden within you, while providing you with excellent technical training. For the above mentioned reasons, I'd like to express my heartfelt thanks to La Chef Levi and I highly recommend it to young people because our future is not a spur of the moment."
Bakery Chef, Othon Bakery and Catering Owner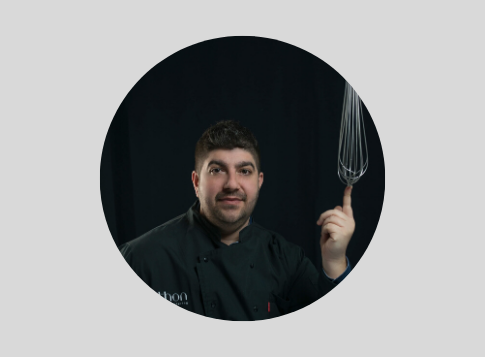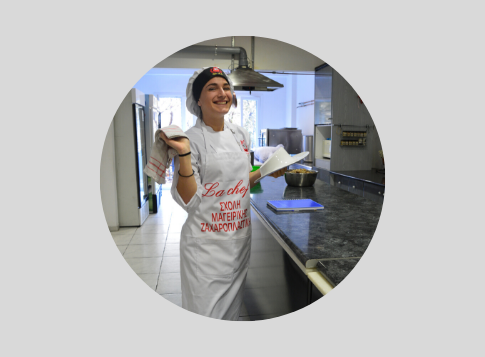 Iro Ifanti
"We all recognize the importance of choosing the right profession. It's something that requires two things, intense passion and proper support. For the first one I had no doubt; ever since I remember myself, I wanted to get involved in the most creative art, cooking! But responsible training is just as important. That's why I chose La Chef Levi in a heartbeat. In addition to the knowledge of cooking and pastry, in which the school specializes, La Chef Levi's collaborators are distinguished for their passion, love and earnest concern in our course! The instructors were supportive and willing to convey to me what they knew and even more! And so, after completing my studies, job opportunities came on short notice! According to my way of thinking, profession means cooking and cooking means La Chef Levi. Her team has marked my life in the best possible way and all I can say is a huge THANK YOU!"
Cook, Ikos Andalusia, Spain
Eleana Printzou
"Constantly seeking evolution and knowledge in pastry and bakery, I found myself surrounded by La Chef Levi family. With their experience in gastronomy and their valuable know-how, I gained knowledge, discipline, confidence and passion needed to make my dreams come true. My studies at La Chef Levi are the best decision for my professional career and with their support I carry on."
Pastry Chef, Frontzou Politeia Ioannina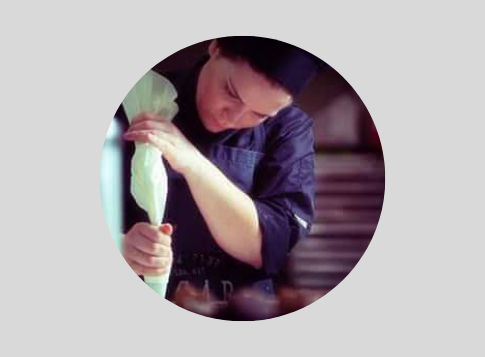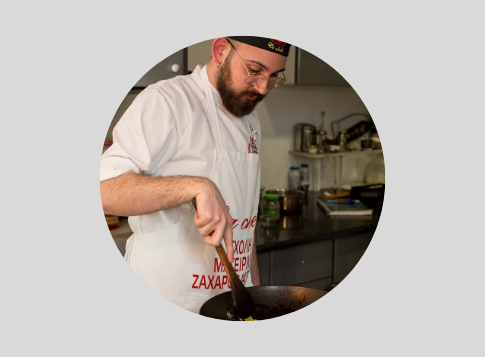 Michalis Spirou
"To be honest, anyone can become a cook. But it is not enough to know how to cook. La Chef Levi School made sure to give me the right supplies to be a good chef. With the love and dedication of the teachers, I gained confidence and confidence. I owe my professional progress to La Chef Levi, my second family."
Columbia Beach Resort 5*, Limassol
Euridiki Orphanidou
"To be accepted into La Chef Levi, to meet and be taught by the late Mr. Virginia was the beginning of my dream, where the sweet journey began. The experiences, the knowledge, the seminars, the competitions but also the life friendships that I made during my studies will follow me forever wherever I am; in Cyprus, Greece or in any other country.. Thank you very much for the excellent training you provided me. La Chef Levi School became the starting point in my career."
Napolitana Confectionery, Nicosia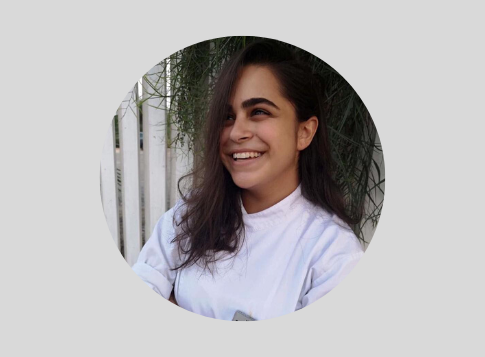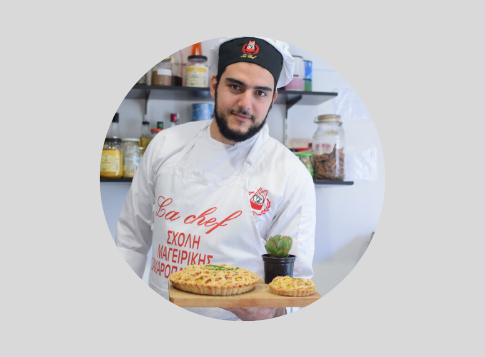 Panagiotis Christou
"The philosophy of every good teacher is to teach you to fish and not to give you fish. While studying at La Chef Levi, I have come to understand what it means for a teacher to be truly interested, to try to cultivate in the student a culinary perception, by transmitting his knowledge, experience and experiences. La Chef Levi creates cooks by offering all the basics that every new kitchen professional needs so that cooking becomes a way of thinking and not a recipe. That was their goal and they achieved it."
Graduate student of Culinary Arts and Confectionery-Bakery, Paphos
Andreas Melanarkitis
"When I came from Cyprus to study at La Chef Levi, the professors and the management made me feel familiar in a new place, I loved and saw the arts with a different eye. The School gave me the knowledge and the strength to set my goals very high. I am grateful and highly recommend La Chef Levi."
Graduate of Confectionery-Graduate of Culinary Arts, Limassol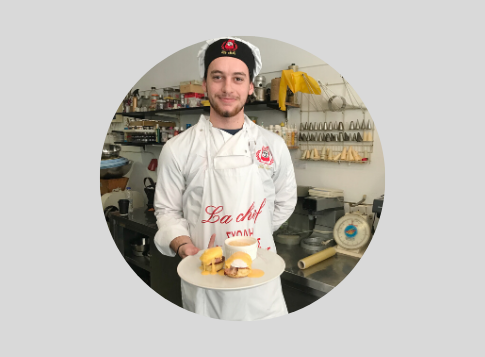 FILL IN THE FORM BELOW IN ORDER TO CONTACT YOU